Folder permissions
VOGSY stores all documents that it creates in folders on a shared drive in your document management system (DMS).
| | |
| --- | --- |
| | We advise against manually changing permissions on folders that VOGSY creates because doing so might cause issues when VOGSY generates documents in those folders. |
Folder permissions can be set in the back office on the Document management settings page.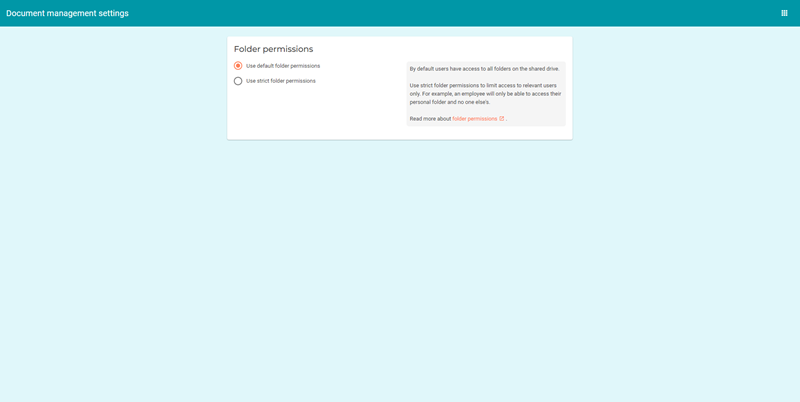 VOGSY provides the following two options for managing access to the folders it creates:
Use default folder permissions
By default, the contents of all of these folders can be accessed and edited by anyone in your organization who has an account in VOGSY.
Use strict folder permissions
| | |
| --- | --- |
| | This option does not apply to employees with the Support staff role. They will continue to have complete access to all folders on the shared drive of the DMS even if this option is set. |
This option implements a stricter policy of folder permissions that is based on the following folder types: