Editing planning
From the calculation of a deliverable for a project

From the options of a project

From the overview of the resource planning

From my planning
Adding planning to a calculation
When calculating hours for activities, you can allocate resources by pressing the resource icon and then plan their working hours. You can also delete resources and add new ones. Only team members can add a calculation and planning. The planning hours topic shows screenshots of this.
Edit planning on a project card
View and edit the planning of a project by clicking the

Planning button. This shows the planning for the project per week. Tap a deliverable to view its activities and resources. Tap on a resource to edit his/her planning for this week.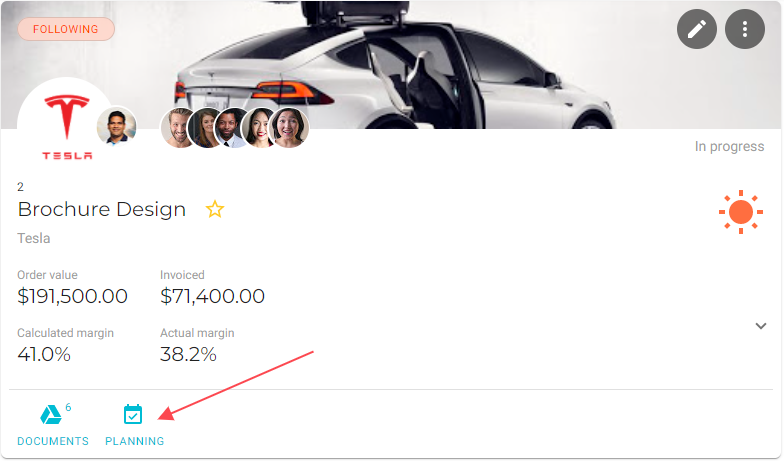 Editing the resource planning overview
You can edit the resource planning overview by tapping on a cell on the grid. This will open a window where you can edit the hours of that resource in that week/day. Adding a new resource to the planning is not possible here; do this via the calculation. The project planning overview cannot be edited.