How VOGSY works with Google Workspace
In order to use VOGSY, you should log in with your company's Google Workspace account. Also when you are starting a trial.
VOGSY automatically creates folders in Google Drive, Sheets with data and Google Docs for quotes and invoices by integrating with Google Workspace by Google Cloud. Everyone in your organization will be able to access these files, which makes working together easy and transparent.
All data is stored in the VOGSY folder on your Google Drive. To access data, just click DOCUMENTS. This button displays on all Organization, Person, Opportunity, and Project cards.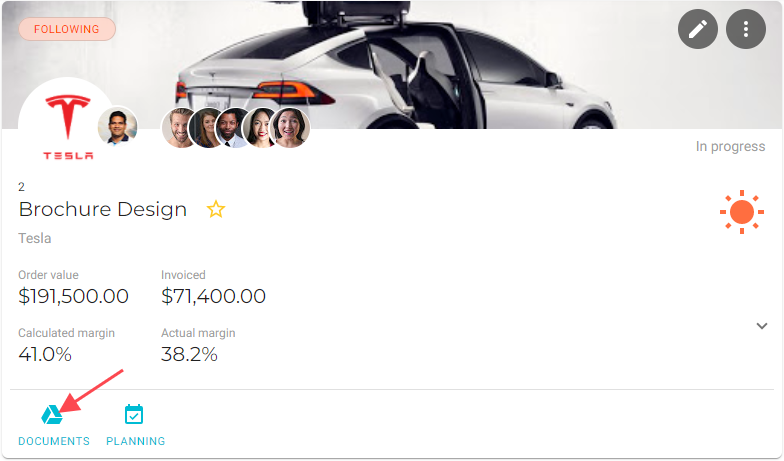 You can extract data reports from VOGSY using Google Sheets, via the back office.