Milestones
The Milestones section gives a historical view of a project. Click the

arrow to expand it.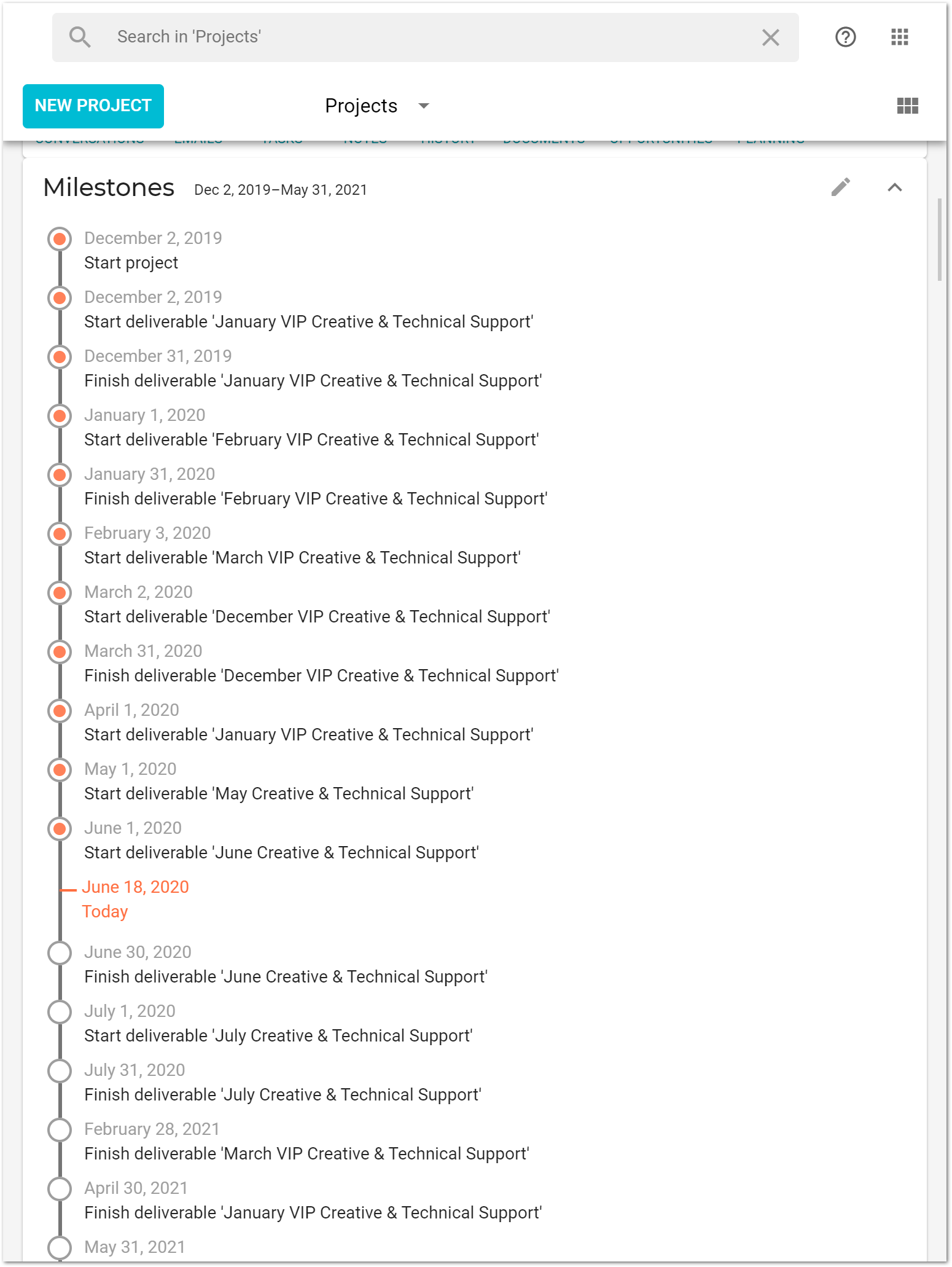 The start and end date of a project will show as milestones, as well as the start and end dates of the deliverables for that project. On the day that a milestone is reached, the team and others following the project will get notified on their feed. Once milestones are reached, they are automatically marked with an orange dot.
You can add custom milestones to a project by clicking the

Edit button. These milestones can be marked manually.