Upgrade to a domain-wide installation
| | |
| --- | --- |
| | This step only applies to the domain administrator for your company's Google Workspace or Microsoft 365 account. |
Completing this step will enable the following domain features:
Individual users will no longer have to grant permission to VOGSY to handle files in the Shared drive; instead, completing this step will grant VOGSY domain-wide permissions to create and manage files and folders in your Shared drive on Google Drive or Microsoft OneDrive.

Google Workspace domains gain access to VOGSY's domain search feature.

Microsoft 365 domains grant VOGSY access to their Sharepoint domain and can migrate their files from Microsoft OneDrive to Sharepoint after resetting VOGSY.
| | |
| --- | --- |
| | After completing this step, VOGSY will automatically check it off on the Basic Setup checklist. |
Domain search
Another benefit of completing the domain-wide installation is that a field will be added to the New employee form that allows you to search your domain's records for employees.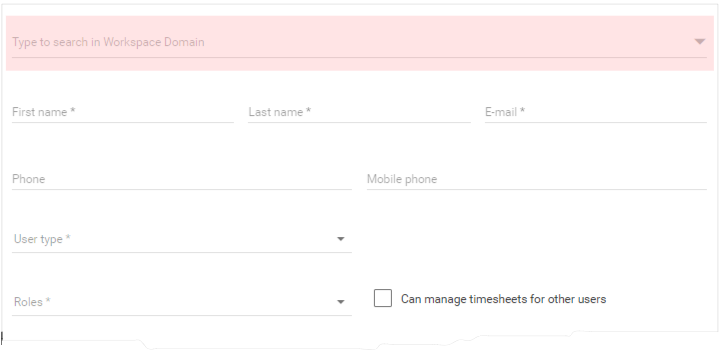 Once you locate the employee, their first and last name will be added to the appropriate fields, and their email address will be added to the Email field. This guarantees that the user you are creating in VOGSY is the correct one.